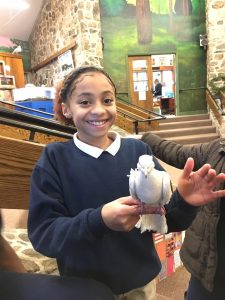 **************************************************
______________________________________________________________________________
THE ANSONIA NATURE CENTER BUILDING IS CLOSED TO THE PUBLIC UNTIL FURTHER NOTICE DUE TO COVID-19.  ALL OUTSIDE AREAS ARE OPEN. ALL PROGRAMS ARE VIRTUAL OR OUTSIDE UNTIL FURTHER NOTICE.

************
Because of concerns about Covid-19, the Ansonia Nature Center is running outdoor programming only and asking participants of those programs to practice social distancing and wear masks.
The Nature Center building is closed and all indoor programs are cancelled until further notice.
Calendar of Events
See our Home page 
Calendar of Events, Spring 2021
Please register for all programs at ansnaturectr@ansoniact.org
Dates and times are subject to change.
All In-person classes are socially–distant events. 

Space is limited

Building is CLOSED

Must register in advance,

No walk-ins allowed.

Must fill out wavier and health screening

New rules and regulations must be followed
April 2021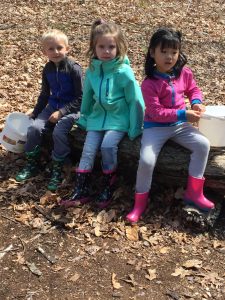 Nature Explorers: In-Person – Fri. April 23 & 30; May 7, 14, 10 am
Join Wendy for this fun program exploring and learning about nature.  For ages 2-5 with an adult explorer.  This class is loosely structured and influenced by the seasons and interest of the group.  Class is entirely outdoors.  Space is limited and COVID rules apply. 
Please register in advance atansnaturectr@ansoniact.org. 
TUITION: $40 per 4 week session (cash or check payable to Ansonia Nature Center)
Family Organic Garden: class – Wed., April 28 – June 9, 3:30 – 5:00 pm
ANC will lead fun, family-friendly activities in our organic garden.  Learn about growing a variety of fruits and vegetables.  Dress appropriately; keep in mind you will get water and/or soil on your clothing.  FREE, with the potential to take home fresh local produce! Class size is limited to 10.  Please register in advance at ansnaturectr@ansoniact.org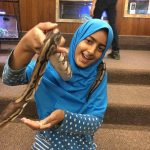 Jr. Rangers: In-Person – Thursday, April 29 – June 10, 3:30 -5:00 pm
Calling all teens 11 to 14 years old who love nature!  Has your child wanted to work with animals, garden, help maintain our trails, and help with conservation and community science projects?  This is the opportunity to help the Nature Center in our 7 – week after school program.  Parental permission is required.  Class size is limited; this class fills up fast!  FREE Register in advance at ansnaturectr@ansoniact.org
************************************************************************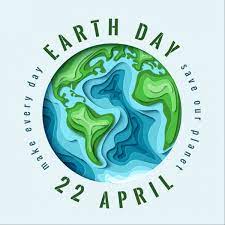 Fiber Arts Group – Tuesdays, 6 pm via zoom
Get together with others to work on your fiber arts projects! Bring any kind of fiber work—knitting, felting, crocheting, etc. A great way to dedicate time to your handiwork and socialize too. FREE.
*********************
---