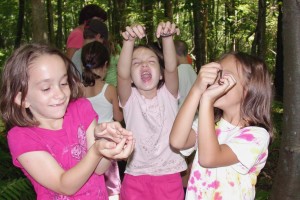 **************************************************
Scout or other organizational groups must book a separate class or program than those being offered to the public.
______________________________________________________________________________
Fall 2019
Calendar of Events
Ansonia Nature and Recreation Center Mission Statement
The mission of the Ansonia Nature and Recreation Center is to foster an ethic of environmental stewardship that will connect our communities to the natural world of the Lower Naugatuck River Valley, and balance the demand for recreation with the need for conservation.
Please call to register for all programs.  Dates and times are subject to change. 203 736-1053
Registration is required 3 days prior to the event.  If not enough people sign up the program it may be canceled
DECEMBER 2019
WINTER WREATH WORKSHOP – Sat. Dec. 7, 10 am
Celebrate winter and the festive season as you create a wreath from fresh locally grown greens, then decorate your masterpiece with natural trimmings. Enjoy some warm mulled cider and a cookie too! Wreath frames and wire will be provided. Please bring your own hand clippers. MATERIALS FEE: $15. Please call to register. 203 736-1053
NEEDLE FELTING FOR BEGINNERS – Sat. Dec. 7, 2 pm
Join in this fun class and learn the art of needle felting. With just one barbed needle you can create some wonderful 3D animals. All supplies will be provided. MATERIALS FEE: $15. Class size is limited to 12, so please register in advance. Ages 12 and up.
STICKS AND STONES PLAYTIME – Sat. Dec. 14, 2 pm
Get the little ones out of the house for some simple outdoor play so mom or dad can catch up on holiday preparations. Children will construct little cairns or towers by stacking stones and build small log cabins and teepees using sticks. Afterwards warm up with a hot cocoa. FREE family program. Ages 6 and under. (All children must be accompanied by an adult.) Please register.
WINTER SOLSTICE CELEBRATION – Sat. Dec. 21, 2–4:30 pm
December 21 marks the Winter Solstice: the start of winter, and the longest night and shortest day of the year. Learn about the journey of the Earth around the Sun, which makes the seasons change. Join us to celebrate the slow return of the light. We will gather for a relaxed afternoon around the fire at Picnic Pavilion 1. Make a craft, have some cider, and drum in the coming of longer days from 4:00-4:30 as the sun sets. Everyone is welcome to this family-friendly event; children must be accompanied by an adult caregiver.  FEE: $6 per person. Please dress for the outdoors.
Scout or other organizational groups must book a separate class or program than those being offered to the public.
***ONGOING PROGRAMS***  
Sunday Guided Hikes – Sundays, 1 pm
Join a Nature Center guide on Sunday afternoons for fun, exercise, and learning about our trails! See the above listings for hikes with a specific theme.
Karate Club – Tuesdays, 5-week sessions: Sept. 17–Oct. 15, Oct. 22–Nov. 19,  Nov. 26–Jan. 7, 2020 (no classes on Dec. 24 & 31). Class One: 5:15–5:45 pm; Class Two: 5:45–6:15 pm
This afterschool program at the Nature Center is for children 3 years old and up. Students will engage in martial arts techniques and activities while learning skills such as discipline, focus, self-control, and confidence. They can earn higher-ranking belts as their participation continues. TUITION per 5-week session: Class One or Class Two: $40.00. Both Classes: $75.00 (cash or check payable to AMAA). Tuition includes a Karate Club T-shirt and white belt (for new students only). Pre-registration required. For more information please call Theresa at 203-506-3816 or the Nature Center at 203-736-1053.
Fiber Arts Group – Tuesdays, 6 pm
Get together with others to work on your fiber arts projects! Bring any kind of fiber work—knitting, felting, crocheting, etc. A great way to dedicate time to your handiwork and socialize too. FREE.
Yoga for a Healthy Mind and Body – Thursdays, 6:30 pm
Hatha Yoga instructor and practitioner Pam Mellitz will lead us into a healthier lifestyle through stretching, breath control and gentle exercise. The 90-minute classes require a mat or thick towel; dress for easy movement. Class is limited to 12 students. $7 per class. Please call Pam to register and for fee at 203-888-4124.
Creature Features  – Saturdays, 12 noon 
Come to meet our furry, scaly, and feathery animal ambassadors. You'll have the chance to touch and hold them in this FREE family program for all ages.