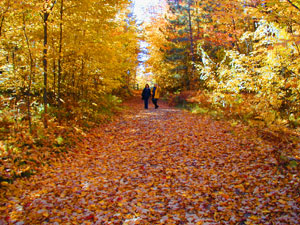 Calendar of Events
See our Home page 
Winter 2022 Calendar of Events
Please register for all programs at ansnaturectr@ansoniact.org
All In-person classes are social–distant events. Space is limited.
Must register in advance, No walk-ins allowed.
New rules and regulations must be followed – Dates and times are subject to change.
JANUARY
New Year's Hike – Sunday, Jan. 2, 1 p.m.
Bring a healthy start to your new year at the Nature Center. Our Ranger will conduct this brisk walk while you learn a little natural history along the way. FREE. Please register in advance at ansnaturectr@ansoniact.org. Inclement weather cancels.
Monday Morning Hikes – Ongoing – Starts Monday, Jan. 3, 9 a.m.
Hike the Ansonia Nature and Recreation Center trails for a positive start to your week. Come and learn about the history and ecology of the land while Ranger Dan, our Assistant Director, leads this weekly hike on our beautiful nature preserve. We will begin promptly at 9:00 am. Dress for the weather and conditions. FREE. Please register in advance at ansnaturectr@ansoniact.org
Feeder Chats – Virtual Program – Saturday, Jan. 8, 9 a.m.
Kellogg Environmental Center and Ansonia Nature Center announce the start of Feeder Chats, a virtual program series. It will be held on select Saturdays at 9:00 a.m. (Jan 8 &22; Feb. 5 &19; Mar. 5 & 19). Participants are invited to be part of a community that will share bird-feeding observations and knowledge. They will learn about Project FeederWatch, hear from guest speakers, share tips & tricks for managing feeders, and more. This program is for novice and experienced birdwatchers alike, with a format that leaves plenty of time for discussion and conversation. Online access details will be shared with registered participants. Please register at ansnaturectr@ansoniact.org
A Snakes Life – Saturday, Jan. 15, 12 p.m.
Here at the Nature Center, we have two beautiful snakes, E.T. our Ball Python, and Milkshake our Milk Snake. Come and learn about these two amazing creatures as well as their relatives with Ranger Jeremy during this family-friendly event. You will be able to get up close and personal with them during our live animal showcase. Please register in advance at ansnaturectr@ansoniact.org
Snowshoe Sunday – Sunday, Jan. 16, 1 p.m.
Need to get out and breathe the fresh air? Enjoy the winter with this guided hike through our beautiful woodland and fields. Great exercise after the holidays. This program is geared toward adults and older children. Wear winter boots and extra layers for the weather. We have a limited number of snowshoes to borrow, so please register in advance at ansnaturectr@ansoniact.org
Feeder Chats – Virtual Program – Saturday, Jan. 22, 9 a.m.
See program description above
Amazing Animal Adaptations: Saturday, January 22, 1:30 p.m.
During this lesson, your children will learn what animals, as living organisms, do to survive through the cold and winter conditions. They will learn about how animals adapt to frigid temperatures and are able to conserve body heat. Different types of animals adjust in different ways, using their protective coverings, such as feathers, fur, and even layers of fat, which help insulate them against the cold environment. Join Ranger Dawn and do an experiment called "The Blubber Glove" and if weather permits we'll take a hike too! Dress for the weather. Please register in advance at ansnaturectr@ansoniact.org
Groundhog Day Celebration– Sunday, Jan. 30, 11 a.m.
Groundhog Day is coming up! Come to the Nature Center to explore a groundhog's natural habitat while you learn about this quirky American folk holiday. Watch a shadow puppet show by Ranger Evelyn, then craft your own puppets to take home. Please register in advance at ansnaturectr@ansoniact.org Class limit 18. For all ages. FEE: $3 materials fee
---