Who Are Our Animal Ambassadors?
Most of the animals exhibited at the Nature Center are here because they are unable to survive in the wild. Some are domesticated animals that were surrendered by their previous owners, others are injured wild animals that are now unable to hunt or escape from predators.
The cost of caring for wildlife and adopted animals is considerable.  All of the animals at the Nature Center need specialized diets, daily care, and creature comforts.  You can help to provide food, health care, and housing for the animals—for your favorite feathered, scaly or furry species— through Sponsor a Species.
How Do I Sponsor A Species?
STEP 1— SELECT A SPECIES
A wild variety of animals are available for sponsorship!  Select one or more and you will be on your way to contributing to the care of all the animals here!
STEP 2— PICK A LEVEL*
You will receive:
$50—Sponsor
– Fact sheet with info about your   species & the story of your animal
– Personalized certificate of adoption
– 4×6 printed photo of your animal
$100
Everything in the Sponsor Level plus:
– 1 Visit @ ANC with your animal
– Photo with your sponsored animal
$250
Everything in the $100 Level plus:
– A mini Creature Feature with your sponsored animal, for you & 10 friends
$500
Everything in the $250 Level plus:
– A full, exclusive Creature Feature with five animals for you & 10 of your friends!
$1000
Everything in the $500 level plus:
– A Birthday Party with your sponsored animal & two more animals!
– Your name on a brass placard!
STEP 3– FILL OUT THE FORM
Fill out the form and mail it to us with a check, or go on our website and make your donation through Paypal!**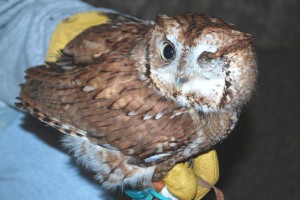 Who Can I Sponsor?
Abbey & Cocoa the Guinea Pigs
Anson  the Angora rabbit
Chuckles the Ring-Neck Dove
Mary the Great Horned Owl
Quincy the Eastern Box Turtle
ET the Ball Python
Milkshake the Milk Snake
Sebastian the Barred Owl
Brown Anoles
Tidal Pool Creatures
Honey Bees
*Please note: Mary the Great Horned Owl, Sebastian the Barred Owl, the Brown Anoles, and the Honey Bees can be sponsored, but are not available for visits, Creature Features, or Birthday Parties.
* All benefits acquired during a Sponsorship must be used within one Calendar year of
acquiring the Sponsorship.
** Our Paypal information can be found here:
Www.AnsoniaNatureCenter.org/support/donation
Each entity who sponsors an animal will be thanked in our Friends Focus newsletter.
Donations of $500 or more will also be thanked on our website.