Summer Nature Days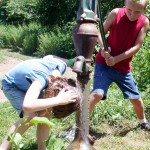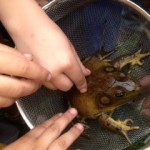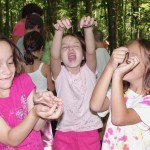 Join us this August!
Mon. July 31-Fri Aug. 4th
Mon. Aug. 7-Fri Aug. 11th FULL
Mon. Aug. 14-Fri Aug. 18th FULL
9:00am-3pm
Choose one or more weeks!
On these adventure-filled days, we will visit the vernal pools, build debris shelters, make crafts, go tracking, eat wild foods, and play TONS of games, all while in the forest!
For children from 5 to 11 years old who love the outdoors and wildlife, these popular classes will not only be educational but also a chance to explore the 156 acres the park offers. We will visit a variety of habitats such as the park's wetlands, fields, and woodlands. A great choice for a late summer experience!
Includes breakfast AND lunch!
TUITION: $150 priority students (includes Ansonia residents and current family-level FANCI members); $175 all others
These classes fill up fast, so sign up today!
Click here to download the Nature Days Registration Form!