Saturday, April 28th, 2018
10am-3pm
Join us in celebrating Earth Day!
Exhibitors, vendors, live demonstrations, live animal shows, hikes, crafts, raffle, bake sale, and more!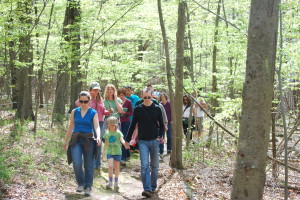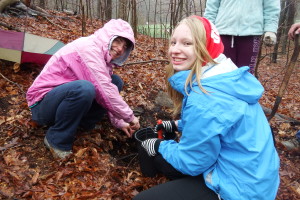 Schedule of Events
10:00am Opening Ceremony – Ranger Dan
10:30am Woodland Hike (ES) with Ranger Jessica
11:30am Meadow Exploration (ES) with Ranger Amie
12:00 Featured Creatures with James Tully
12:30pm Ponding (ES) with Education Director Wendy
1:00pm Nature Games with Karianna Rosenburg of Two Coyotes Wilderness School
1:30pm Garden Exploration (ES) with Director Ali
2:00pm Dinosaur Egg Hunt with Andrea
2:30pm Raffle Winners Drawn! Quilt Raffle Drawn
3:00pm End of Earth Day Celebration
Ongoing Events: Rock Painting, Face Painting, Raffle, Bake Sale, Free-Crafts-For-Kids, 'Dinosaur Garden' Planting, Fossil Dig, Live Music with the band "Starving Artists", and more!
Exhibitors & Vendors: Valley Arts Council, Ansonia Community Organic Gardens (ACOG), Live Music with the "Starving Artists," Ansonia Charger Club Afterschool Program, Massaro Farm, Southern CT Dental Group, Housatonic Valley Association (HVA), "The Forest Wolf" – Andrew Dobos, Greg Karas, Renewal by Anderson, Susan Wilson, Susan & Patrick Lydem, DJ's Food Truck, The Painted Chickadee Face Painting, Two Coyotes Wilderness School