As always, Admission to our Nature Center is FREE!
Donations are accepted at the Donation Box located near the office.
DEDICATED TO CREATING A LIFELONG CONNECTION TO NATURE
Our mission is to foster environmental stewardship that connects our communities to the natural world of the Lower Naugatuck River Valley, and balance the demand for recreation with the need for conservation.
Autumn Festival! Oct. 21st, 11am-4pm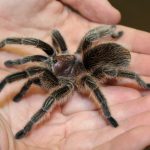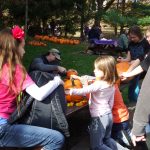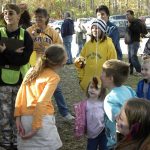 Celebrate this wonderful season with the staff and the Friends of the Ansonia Nature Center (FANCI)! Take a ride through our community gardens and fields in our horse-drawn story wagon, where you'll hear some spooky Halloween tales! Learn about bats, spiders, and owls! Have some fresh apple cider and baked goods. Visit the Nature Shop to buy some creepy and crawly nature-related items. Enjoy nature-related exhibitors and vendors. You can try your hand at pumpkin painting, get your face painted, and make some original crafts. All proceeds will benefit the Nature Center. RAIN or SHINE. No park admission fee. CLICK HERE for more information on Autumn Fest.
Pie Fundraiser!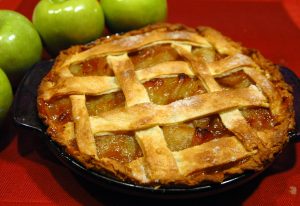 Apple, Pumpkin, Blueberry, and more! Looking to have a delicious pie for Thanksgiving? Look no further! Oronoque Farms has partnered with us to offer their award winning, delicious pies for pre-order and delivery to our Nature Center for just $15.00 each! Download the order form HERE  and mail it back with a check or money order made out to FANCI by November 9th. Payment can also be made through our Paypal account! Click "Add special instructions to the seller" and write "Pie Fundraiser" so we know what your payment is for. And don't forget to email or mail in your form with a note saying that you paid through Paypal. 🙂
Connecting Children with Nature
Nature-oriented classes are provided to school-age children on weekdays. The staff makes learning fun by providing lively, age-appropriate topics tied to the Connecticut Core Science Curriculum Framework and NGSS.
Nature Camp runs during ALL school breaks: spring, summer, AND winter!
We also offer scout programs, call to talk to an instructor!
We offer evening and weekend programs for adults and their families.
Check our seasonal Calendar of Events for upcoming activities
 If you'd like to receive a free copy in the mail, just provide us with your name and address by calling 203-736-1053.
Hiking Trails
Our land is a typical Connecticut landscape that encompasses 150 acres of wooded hills, grassy fields, streams,  and  a two acre pond of which provides sanctuary to many species of New England flora & fauna.
Join us for a guided hike every Sunday at 1:00.  Click here for a copy of our TRAIL MAP
Programs
Visit us on Saturdays at noon for our popular Creature Feature program with our resident animals or every Sunday for a Guided Hike at 1:00.
Birthday Parties
Our wildlife themed birthday parties are run and staffed by FANCI. FANCI members that work a birthday party are given a stipend for their time. We are often looking for people with natural history knowledge and experience handling animals to run our birthday parties. If you are interested in working a birthday party, please contact us. For more information about our birthday parties, go here.
FRIENDS MEMBERSHIP/DONATION FORM
Please fill out a Friends Membership/Donation form  and send it with your tax deductible check made out to the Friends of the Ansonia Nature Center, Inc. (FANCI) to 10 Deerfield Lane, Ansonia, CT 06401.   Thank you!
VOLUNTEER
We are looking for volunteers for a variety of different projects and programs. Please call us to find out how you can help.
Download a copy of our Volunteer Form
Visiting The Ansonia Nature Center
Parties and organizational groups of more than 15 people visiting the park please call the Ansonia Nature Center (203 736-1053) and talk with a staff member about space availability and are required to rent the picnic pavilion for $125 in addition to a $200 returnable clean up deposit.
Organizations that visit the Nature Center without calling in advance may be asked to leave if space at the Nature Center is limited due to a planned Nature Center event or program.