THE ANSONIA NATURE CENTER BUILDING IS CLOSED TO THE PUBLIC UNTIL FURTHER NOTICE DUE TO COVID-19.
ALL PROGRAMMING, EXCEPT VIRTUAL, ARE CANCELED UNTIL FURTHER NOTICE
***********************************************
 THE EXTERIOR GROUNDS ARE OPEN! 
Our trails and playground are currently open and, as always, free to the public. We ask that you please maintain 6 ft. physical distancing.

****************************************************
COVID-19 UPDATES
SAFETY IS OUR PRIORITY
The health and safety of our staff, volunteers, and visitors is a priority.  We are excited to have reopened our outdoor facilities and we will soon provide outdoor programs.  Here is how we are working to keep everyone safe.
On-Site Visits

The park is open sunrise to sunset all week. 

Pavilion rentals are available to be scheduled for small group gatherings. 

Outdoor public programs and school classes will begin soon and will be scheduled by the staff.

All participants must pre-register and adhere to new rules list. 
For Your Visit:
Per State of Connecticut guidelines, face masks must be worn by visitors and staff.

Physical distancing of 6ft should be practiced between groups at all times.

Spacing will be indicated in the outdoor teaching spaces.

Wash hands or use hand sanitizer 

Feeling sick? Please stay home

No passing or sharing items.

Surfaces and high touch areas will be disinfected throughout the day.

Outdoor restrooms are open for the public.

Our employees are screened and check temperatures daily.

All visitors and volunteers must fill out Waiver of Liability, Health Pre-Screening and pre-register for all classes.  No walk-ins will be allowed to participate. 

All participants will have a temperature check.  Anyone with a temperature over 100.4 will be not be allowed to participate.
****************
DEDICATED TO CREATING A LIFELONG CONNECTION TO NATURE
Our mission is to foster environmental stewardship that connects our communities to the natural world of the Lower Naugatuck River Valley, and balance the demand for recreation with the need for conservation.
*
PLEASE CALL OR EMAIL US WITH ANY QUESTIONS OR CONCERNS
phone: 203 736-1053, email: ansnaturectr@ansoniact.org
*
***************************************
Nature Trivia Night-
Beginning August 6th, join us virtually every Thursday at 7pm for Nature Trivia Night!
This is a FUN FAMILY-FAMILY FRIENDLY PROGRAM will test your wits with questions on a variety of topics, including animals, plants, and natural history. All skill levels welcome!
To register for this online event, call 203-736-1053, or email us at ansnaturectr@ansoniact.org with 'nature trivia' in the subject line.
Fiber Arts Group – Tuesdays, 6 pm via zoom

Get together with others to work on your fiber arts projects! Bring any kind of fiber work—knitting, felting, crocheting, etc. A great way to dedicate time to your handiwork and socialize too. 
FREE. If you are interested in Fiber Arts please send Dawn Sotir an email at dawnsotir@gmail.com
---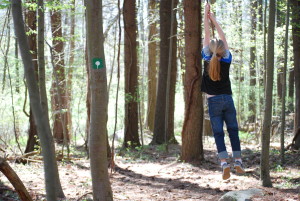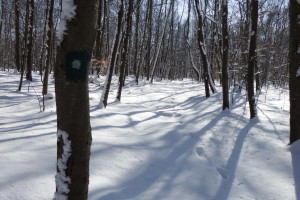 OUR HIKING TRAILS ARE OPEN TO THE PUBLIC
Our land is a typical Connecticut landscape that encompasses 150 acres of wooded hills, grassy fields, streams,  and  a two acre pond of which provides sanctuary to many species of New England flora & fauna.
Join us for a guided hike every Sunday at 1:00.  Click here for a copy of our TRAIL MAP
~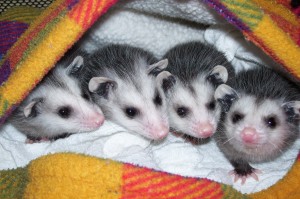 Do You Have Injured or Abandoned Wildlife?
The Ansonia Nature Center does not care for injured or abandoned wildlife, but you can click on the "Wildlife Info" tab for more information about helping distressed wildlife.
The Connecticut DEEP Wildlife Division and Connecticut's Wildlife Rehabilitators Association can help!
CWRA is available to answer all of your questions about wildlife! Find more on their website here: https://sites.google.com/site/connecticutwildliferescue/
Visit Connecticut's DEEP's Website to find a wildlife rehabilitator near you: http://www.ct.gov/deep/cwp/view.asp?a=2723&q=326228&deepNav_GID=1655