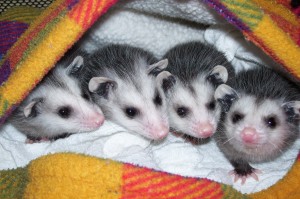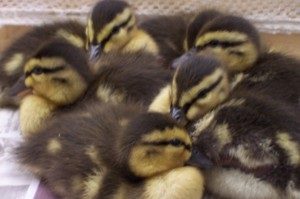 –
Do You Have Injured or Abandoned Wildlife?
The Connecticut DEEP Wildlife Division and Connecticut's Wildlife Rehabilitator's Association can help!
CWRA is available to answer all of your questions about wildlife! Find more on their website here: https://sites.google.com/site/connecticutwildliferescue/
Visit Connecticut's DEEP's Website to find a wildlife rehabilitator near you: http://www.ct.gov/deep/cwp/view.asp?a=2723&q=326228&deepNav_GID=1655
The Ansonia Nature Center does not care for injured or abandoned wildlife, but you can click on the "Wildlife Info" tab for more information about helping distressed wildlife.

Looking for Something Fun to Do This Weekend?
Creature Feature every Saturday at Noon! Our Rangers will share fun facts about our Animal Ambassadors while your children get to touch and hold the animals!
Guided Hike every Sunday at 1pm! Join one of our Rangers on a hike around our 150 acre property! See brilliant song birds, croaking frogs, sun-bathing turtles, and more on this epic wilderness adventure!
CONNECTICUT TRAILS DAY – Sat. June 2, 9 am
Join Nature Center Director Alison Rubelmann and Ranger Daniel Bosques for this morning walk. Discover the beauty of the Nature Center's typical New England woodland during the CT Forest and Park Association's annual Trails Day weekend. We might get lucky and find a lady slipper or two. This moderate hike will also focus on the history of the land, and we will visit the settlement of the Paugasucks. Bring water, a snack, and bug spray, and wear sturdy shoes.  Suitable for older children and adults.  FREE.
CT DEEP FISHING EDUCATION PROGRAM–(2-day program) Classroom instruction: Sat. June 9, 9 am–11 am Fishing at Colony Pond: Tues. June 12, 5:30 pm–8 pm
The Nature Center is sponsoring this CT Department of Energy & Environmental Protection C.F.E.P. (Connecticut Fishing Education Program) Family Fishing Class. The classroom instruction will be held on June 9 at the Nature Center; fishing with the instructors and DEEP representatives will take place at Colony Pond in Ansonia on June 12. All equipment and bait will be provided. Adults over the age of 16 must have a fishing license to participate in the fishing event. Please pre-register for this FREE program, open to 7 years old and up; children under 12 must be accompanied by an adult.
WILD EDIBLE HARVEST AND FEAST – Sat. June 9, 1 pm
Join Rangers Jessica and Dawn on an epic foraging adventure. Together we will explore the wilds of the Nature Center's property to learn about and harvest wild edible plants. The program will conclude with tasting prepared wild edible treats like garlic mustard pesto, knotweed crumble and dandelion fritters back at the building. For adults and children ages 9 and up. FEE: $6 per person. Please pre-register.