~
~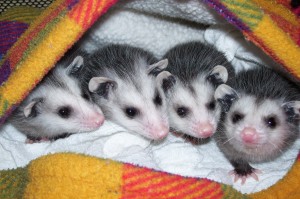 Do You Have Injured or Abandoned Wildlife?
The Ansonia Nature Center does not care for injured or abandoned wildlife, but you can click on the "Wildlife Info" tab for more information about helping distressed wildlife.
The Connecticut DEEP Wildlife Division and Connecticut's Wildlife Rehabilitator's Association can help!
CWRA is available to answer all of your questions about wildlife! Find more on their website here: https://sites.google.com/site/connecticutwildliferescue/
Visit Connecticut's DEEP's Website to find a wildlife rehabilitator near you: http://www.ct.gov/deep/cwp/view.asp?a=2723&q=326228&deepNav_GID=1655

SPRING BREAK NATURE DAYS 
Mon. April 15–Thursday April 18, 9:30 am–3:30 pm
For children from 6 to 11 years old who love the outdoors and wildlife, these popular classes will not only be educational but also a chance to explore our 156 acres. We will visit a variety of habitats such as the park's wetlands, fields, and woodlands. Great time of the year for amphibian searches too! Find our registration form HERE!
TUITION:  $125 priority students (Ansonia residents and current family-level FANCI members), $150 all others.
Looking for Something Fun to Do This Weekend?
BEEKEEPING FOR BEGINNERS – Sat. Mar. 16, 1:30 pm
This class is an introduction to the fascinating hobby of beekeeping. Join Ranger Dawn to learn about beekeeping tools and equipment, how to begin a starter hive, and how to identify honey bees and what they are doing. Our observation hive at the Nature Center is a great place to see this incredible system. For ages 14 and up. FEE: $6 per person. Please pre-register.
FREE Creature Feature every Saturday at Noon! Our Rangers will share fun facts about our Animal Ambassadors while your children get to touch and hold the animals!
FREE Guided Hike every Sunday at 1pm! Join one of our Rangers on a hike around our 150 acre property! See brilliant song birds, croaking frogs, sun-bathing turtles, and more on this epic wilderness adventure!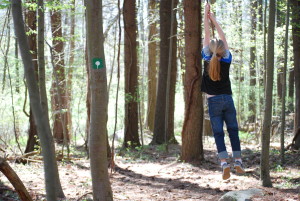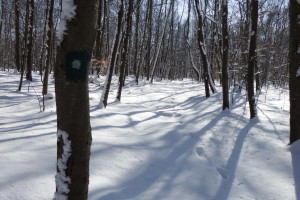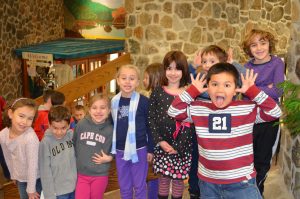 HAVE YOUR BIRTHDAY PARTY HERE!
Each birthday party includes an up-close-and-personal encounter with one of our resident Animal Ambassadors!
Birthday Party Package Includes:
* Nature Center admission for up to 40 guests, up to 20 being children.
* Animal presentation with the animal of your choice!
* An up-close and personal meeting with one of our Nature Center's Animal Ambassadors!
* A craft, hike, or other animal themed age-appropriate activity!
* A FANCI Birthday Party Presenter to help you with set-up, clean-up and to help run your party
* A section of the Nature Center building for 2 hours
You can find out more about our Birthday Parties HERE!
How Can I Help The Ansonia Nature Center?
There are many ways!
Donate: http://ansonianaturecenter.org/support/donation/
Purchase Something From Our WishList: http://ansonianaturecenter.org/wish-list/
Become A Volunteer: http://ansonianaturecenter.org/become-a-volunteer/
Become An Intern: http://ansonianaturecenter.org/become-an-intern/
Become A Member: http://ansonianaturecenter.org/support/fanci/